Description
In 2008, after more than 15 years spent rehabilitating the vineyard he inherited from his father, Robert Joyeux bottled his very first wine, the cuvee N° 1. Convinced of the quality of the terroir and its potential for producing excellent wines, and flying in the face of preconceived ideas about the wines of the Corbières, he chose to make an exceptional cuvee of immense cellaring ability as his first wine.
Grape Varieties
70% Mourvèdre, 30%  Grenache
Parcellar Selection
Vignes du Peyral
Age of vines: Mourvèdre (+60 yo), Grenache (+30 yo)
Hand harvested at the beginning of october.
Maturing
24 months in wooden vats (20 hl) and French oak barrels (225l)
Yield
12hl/ha.
Terroir
Southern slope of the Pech, sheltered from the north wind. Cool terroir. The parcels are planted in a valley around former gypsum quarries on soils of marl with high concentrations of iron and seams of limestone.
Cellaring
15 years
Serving temperature
18°C
Dégustation
Dark garnet red with flashes of violet. The nose is intense, complex, with blackberry, blackcurrant, black pepper, and liquorice with a swirl of balsamic undertones. Powerful and rich in the mouth, with a delicately silky texture. Subtle notes of menthol intertwine with soft spice and mocha on the finish. A wine whose complexity, finesse and exceptional freshness make it absolutely captivating.
Distinctions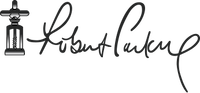 91-94/100 | Top 5 Corbières : Guide Robert Parker Wine Advocate 2018
N°1 2015
The 2015 Corbières No. 1 was yet to be bottled, but it already looks to be a stunning wine. It's 44% Syrah, with the balance equal parts Grenache and Mourvèdre. It spends 24 months in foudre (20% is aged in barrel), so it shows only subtle vanilla shadings over hints of garrigue and mixed berries. Despite the extended élevage, the wine is fresh, juicy and mouthwatering, loaded with vibrant fruit that lingers elegantly on the finish. It's pricey for the appellation, but it's clearly one of the best wines to emerge from Corbières.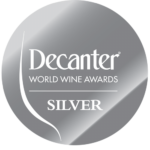 Top 2 Corbières : Decanter World Wine Awards 2020 Médaille d'Argent |
N°1 2015
Splendidly layered with wild herbs, scented tobacco and spiced berries; plush and seamless with refreshing acidity and a long finish.
94/100 | Top 1 | Cuvée Coup de Coeur : Falstaff Magazine
N°1 2015
(DE) 2015 »CUVÉE N°1« CORBIÈRES AOC, Domaine La Cendrillon
AB. Erste Entfaltung im Duft, trüfflige Noten, rote Johannisbeere, Malz. Tolle Frische in der Reife. Im Mund mit viel Saft und feinem Säurenerv, geschmolzener Gerbstoff, mineralisches Funkeln. Eine subtile Eleganz, Lokalkolorit mit größter Finesse gepaart.

16/20 | Coup de Coeur : Bettane & Desseauve 2019
N°1 2015
Magnifique nez, raffiné et exuberant à la fois, fruits rouges, réglisse, résineux et fleur d'eucalyptus, bouche savoureuse, chaleureuse, avec beaucoup de gras, d'arômes et de vicacité. Puissant et charmeur.

17/20 : Jancis Robinson
N°1 2014
Grenache, Mourvèdre, Syrah. Certified organic. A little bloody, raw red fruit – comes punching in on the nose. Lots of big red fruit, pure, refined, yet no holds barred in a trumpet celebration of ripeness. Slipped into silk-stocking tannins. So silky. Palate is better than the nose. Cool and beautifully shaped. (TC)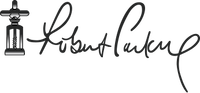 93/100 | Top 4 Corbières : Guide Robert Parker Wine Advocate 2017
N°1 2014
The top cuvee of the estate, the 2014 Corbières No1 is a foudre-aged blend of Grenache, Mourvèdre and Syrah. Just bottled a month prior to this tasting, it certainly wasn't showing any ill effects and sported a vibrant inky color, as well as terrific notes of cassis, violets, spice and a hint of graphite. With full-bodied richness, ultra-fine tannin and gorgeous purity of fruit, this is a sensational Corbières (I might even be underrating it) that's up with the top wines of the vintage.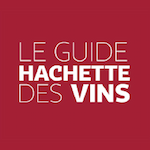 Vin très réussi : Guide Hachette 2018 1 étoile
N°1 2014
Associant grenache, mourvèdre et syrah, cette cuvée a retiré d'un séjour de dix-huit mois en barrique une robe profonde, un nez subtil et complexe mêlant les fruits noirs confiturés (mûre) à un boisé grillé. L'attaque fraîche ouvre sur un palais puissant, ample et équilibré, servi par des tanins fondus aux nuances toastées. Du plaisir dès maintenant et pour longtemps.

Médaille d'Or : Concours Géneral Agricole 2017
N°1 2014
Puissant, tannins fondus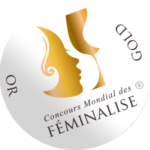 Médaille d'or : Concours des Féminalise 2017
N°1 2014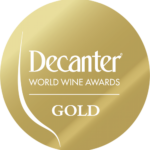 Médaille d'Or | 95 pts : Decanter World Wine Awards 2016
N°1 2012
60% Mourvedre, 30% Syrah, 10% Grenache. An evolved and expressive bouquet of earthy and cocoa powder notes. Showing understated elegance with black olive, tobacco leaf, juicy black fruit, chocolate and mineral. Complex, stylish and interesting with lots of potential.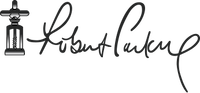 92/100 : Guide Robert Parker Wine Advocate 2016
N°1 2012
The best vintage yet for this cuvee (in the same realm of the 2010), the 2012 Corbieres No1 is a smokin' blend the includes the best parcel of Syrah on the estate, followed by smaller parts of Grenache, and if it's good, a small portion of Mourvèdre. Aged all in larger foudre, it possesses an elegant, medium-bodied, silky style as well as beautiful notes of graphite, black raspberries, spice-box and crushed flowers. Shining more for its purity and elegance than raw power, it's perfectly balanced, has notable purity and freshness, and moderate tannin on the finish – all of which should bode well for it evolving nicely over the coming 7-8 years.

17/20 : Jancis Robinson
N°1 2012
Certified organic. Mourvèdre, Syrah, Grenache.
Wild cassia and nutmeg, intensely aromatic and spicy. Quite a lot of development on the palate, compared with the 2014 tasted alongside. The fruit is deeper, sweeter, concentrated, more compote and brûléed, cooked damsons and prunes, a hint of autumn leaf mulch, something darker and more earthy running below the surface. Warm but not fiery. Despite all that, the Cendrillon freshness and cleanness persists and pulls long. A wine for winter dishes, slow-cooked beef short ribs, or duck breast. (TC)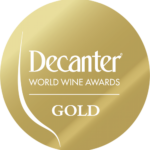 Médaille d'Or : Decanter World Wine Awards 2014
N°1 2010
60% Mourvedre, 30% Shiraz, 10% Grenache. Mineral, violets, spice and blueberry classy, vibrant nose. Creamy red fruit on the palate with a very fleshy, velvety texture. Beautiful savoury flavours with a good length and fine tannins. Sauve and racy this is an excellent wine.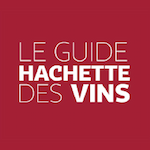 2 étoiles – Vin remarquable : Guide Hachette 2014
N°1 2010
Descendant d'un consul originaire d'Ornaisons, village situé au pied du massif de Fontfroide, à l'ouest de Narbonne, Robert Joyeux est un enfant du pays. Entrepreneur, il a repris le domaine familial, avec pour ambition de produire de « grands vins ». Il s'est entouré de techniciens reconnus et n'a pas lésiné sur les investissements : nouvelles plantations, aménagement de chais, conversion bio (certification en 2012). Assemblage de grenache (50 %), de syrah et de mourvèdre, ce 2010, après un élevage de dix-huit mois en barrique, apparaît jeune et en devenir : sa robe montre des reflets violines et son nez, alliant fruits rouges compotés et pointe de cacao, reste sur sa réserve. Suave en attaque, ample et chaleureux, le palais reflète un élevage sous bois maîtrisé. Déjà agréable, cette bouteille sera à son apogée à partir de la fin 2014.