Description
The white varieties grown on the estate, characterised by their complexity and originality, were chosen after careful consideration and in-depth knowledge of our terroirs. The search for aromatic balance led us to associate exogenous varieties (such as Petit Manseng, Albariño and Verdejo) to bring freshness and a touch of natural acidity to the final blend. A subtle and elegant wine of great nuance.
Grape Varieties
40% Petit Manseng , 30% Albariño, 30% Verdejo.
Hand-harvested into small crates at the end of August.
Yields
25 Hl/ha
Terroir
PETIT MANSENG, ALBARIÑO, VERDEJO: Peyral A cool terroir on the southern slopes of the Pech, sheltered from the north wind. The parcels are planted in a valley around former gypsum quarries on soils of marl with high concentrations of iron and seams of limestone.
Maturing
Part of the wine is matured on its lees during 6 months in Austrian wooden vats of 13hl (Stockinger).
Tasting Note
Beautifully clear pale gold, with rich golden gleams. Aromas of fresh fruit, citrus, white peach, and subtle floral notes. Superb balance in the mouth between freshness and richness, with delicate notes of pastries adding to the harmony, and a finely mineral finish.
Cellaring
5 years
Serving temperature
12°C
Distinctions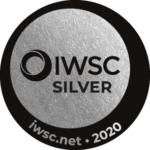 Silver Medal | 90 pts : International Wine & Spirit Competition 2020
Nuance 2019 Pretty nose. A full, rich expression with stone fruit and supple lemon notes. Composed with a long, refreshing finish. Mick O'Connell MW, Marcel Orford-Williams, Victoria Sharples, Igor Sotric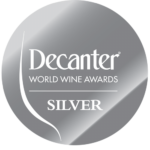 92/100 : Decanter Worlds Wine Awards
Nuance 2017 40% Petit Manseng, 26% Grenache Gris, 13% Grenache Blanc. Penetrating yellow apple, herb and nettle aromatics. Palate is bright and lively with excellent focus and mouthwatering freshness. Lovely length. Would be good with food.

17.5/20 | Parmi les cuvées les mieux notées de la dégustation Languedoc 2020 : Jancis Robinson Nuance 2019 (EN)
Quite complex on the nose: pineapples and gooseberries, ripe peaches and greengages, tarragon and black cardamom. Plus something just a little creamy/leesy. Full, and overflowing with a plethora of fruit from gooseberry green to mango gold and pretty much everything in between. Lustrous fruit, despite being bone dry and cut to shape by a crisp prism of acidity. An intriguing blend of varieties. Do not serve this too cold – it tasted best at cellar temperature of about 14 °C (57 °F). (TC)

91/100 : Decanter Magazine 20 great-value French white wines under £25
Nuance 2018 | Decanter Best Outside of France, finding a great bottle of French wine at an affordable price can sometimes be tricky but we've taken the hard work out of it with 20 inexpensive but tasty white wines worth seeking out… Petit Manseng plus seven other grapes – all sourced from the vineyards of a Corbières family estate founded in 1750. Leesy, creamy cashew roundness and a raspy texture, with pear juice, spiced apple, stone fruit, and a long apricot finish.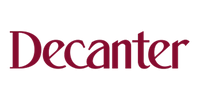 91/100 : Decanter Magazine
Nuance 2018 | Weekday Wines 38% Petit Manseng plus seven other grapes – all sourced from the vineyards of a Corbières family estate founded in 1750. Leesy, creamy cashew roundness and a raspy texture, with pear juice, spiced apple, stone fruit, and a long apricot finish. Tina Gellie

17.5/20 : Jancis Robinson
Nuance 2017 Certified organic. Petit Manseng, Grenache Gris, Grenache Blanc, Maccabeu, Marsanne, Roussanne, Albariño, Verdejo. Smells like sage and crab apples, wild, hedgerow-fruit kind of nose. Dusty, acacia. Builds and amplifies with layers of spring honey and cream and borage flower. A frisson of spice and dried wild flowers. A crescendo of flavours with a long, sure finish. A real beauty. Retails at around $16 in the US and tastes more than twice the price. Please will someone import it into the UK! VGV

16/20 : Jancis Robinson
Nuance 2014 Certified organic. Petit Manseng, Albariño, Verdejo, Grenache Blanc, Grenache Gris. Dusty mimosa perfume. Piercing lemon-chalk focus that cuts across the palate leaving a curiously soft aftermath – like powdered rocks and citrus dust. (TC)