Beschreibung
Die Erforschung unserer Terroirs auf der Suche nach Authentizität und Reinheit des Ausdrucks hat uns dazu veranlasst, den Weinberg Amandiers (auf einem Schieferboden am Rande der Garrigue) mit seinen über 35 Jahre alten Syrah – und Grenache-Reben zu isolieren. Diese Cuvée ist neu, da sie das Lagerungspotenzial der Weine der Region hervorheben soll. Sie zeigt den Reichtum, aber auch die Feinheit und Tiefe der Corbières, weit entfernt von den Archetypen der Appellation.
Rebsorten
Syrah, Grenache, Mourvèdre
Parzellenauswahl Weinberg Les Amandiers
Durchschnittsalter der Weinstöcke : 35 Jahre. Ertrag: 25 hl/ha
Boden
Auf den oberen Hängen des Pech gepflanzt, durch die Garrigue vor dem Wind geschützt. Lehm- und kalkhaltige Böden, steinig an der Oberfläche, über einer Schieferader gelegen.
Verkostung
Intensive und tiefe granatrote Farbe. Aromen von süßen Gewürzen, roten Früchten, Crème de Cassis, unterstrichen von balsamischen und leicht vanilligen Noten. Am Gaumen vollmundig und komplex mit einem eleganten, schmelzigen und seidigen Tanningerüst.
Auszeichnungen

17/20 : Jancis Robinson 17/20
Inédite 2016
(EN) Minty, slightly funky and then, oozing slowly out the glass, the rich aromas of blackberry jam. It tastes exactly how it smells. Luscious fruit verging on jammy but with this skein of mint and dried herbs lifting it into the air. As extravagantly weighty on the palate as the bottle is on the scale. But balanced, pulling the fullness off with grace. Beautiful finish, tailored with fine stitches, the tannins almost, but not quite, melting into the palate and bringing a refined length to the wine.

15/20 | Top Producteurs Prix – Plaisir : Bettane & Desseauve 2020
Inédite 2015
Top Producteurs Prix – Plaisir 2020 – Coups de cœur inconditionnels !
Domaine 1 étoile : l'inédite affiche de la profondeur et de la tenue.

Médaille d'Or : Concours Général Agricole 2018
Inédite 2015
Notes de fruits murs, confits, bel équilibre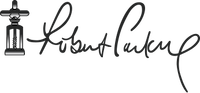 89/100 : Guide Robert Parker Wine Advocate 2018
Inédite 2015
The foudre-aged 2015 Corbières Inedite is a notch less concentrated and ripe than the impressive No. 1. The garrigue here comes across as slightly green and resiny, nicely complementing the mixed berry fruit. The wine is medium to full-bodied, with decent length and a finish dominated by menthol and rosemary notes.

17/20 : Jancis Robinson
Inédite 2014
Certified organic. Syrah, Mourvèdre, Grenache.
Charred mulberries and black-berried sweetness on the nose. Stupendous darkly ripe intensity on the palate with a hint of coffee and black chocolate. Velvety tannins – determined and with an iron spine but velvet-clad. Hint of metal. Deep and determined and ripe and rich and dark. Touch of burnt cloves. Stunning. (TC)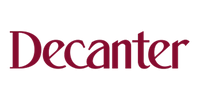 89/100 | 12 top Corbières reds to try : Decanter Magazine
Inédite 2014
Serious and structured in style. Red fruit and a peppery, spicy note from the Syrah (60%). Rounded attack with a little mid-palate sweetness, then a menthol-fresh finish.
Drinking Window 2019 – 2022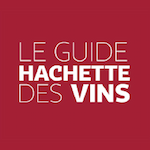 1 étoile | Vin très réussi : Guide Hachette 2018
Inédite 2014
Le vigneron : La Cendrillon ? Un lieu-dit d'Ornaisons, au pied du massif de Fontfroide, une ancienne auberge le long de la voie romaine qui reliait la Narbonnaise à l'Aquitaine. Enfant du pays, l'entrepreneur Robert Joyeux a repris en 1993 le domaine familial et n'a pas lésiné sur les investissements : nouvelles plantations, aménagement d'un chai. Aujourd'hui, 42 ha en bio certifié depuis fin 2012.
L'avis du Guide Hachette des Vins : de la syrah, complétée par du mourvèdre et du grenache pour ce vin rond et charpenté, à la finale chaleureuse, dont la palette mêle petits fruits rouges, garrigue et boisé.

15.5/20 : Bettane & Desseauve 2018
Inédite 2014
Majorité de syrah et de grenache avec une pointe de mourvèdre, tannin très fin. Beaucoup de saveurs, épices, garrigue, finale complexe, raffinée, sans puissance inutile. Hautement recommandable.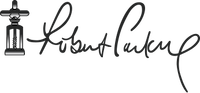 94/100 | Top 1 Corbières : Robert Parker Wine Advocate 2017
Inédite 2014
Wow, the 2014 Corbières Inedite is a killer wine! Made from 50% Syrah, 35% Mourvèdre and 15% Grenache and raised in larger foudre, it offers abundant notes of blackberries, cassis, crushed flower and spice. Rich, full-bodied, ultra-pure and seamless, with beautifully integrated acidity and tannin, it's already hard to resist, but should cruise for a decade.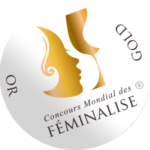 Médaille d'Or : Concours des Féminalise 2017
Inédite 2014
(DE)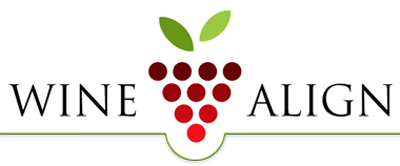 90/100 : Wine Align
Inédite 2014
Excellent rouge du Languedoc, d'un violacé foncé, aux saveurs corsées, gourmandes, tout en étant empreintes de fraîcheur.

Coup de Coeur : Le Monde
Inédite 2014
Un coup de cœur pour ce vin bio juteux et délicieux. Syrah, mourvèdre et ­carignan sont les cépages qui structurent ce corbières de toute beauté. Finesse et profondeur se conjuguent ici habilement dans une chaire gourmande, loin des archétypes de l'appellation. Un domaine historique, mais qui progresse dans un sens très personnel. Bravo !
Laure Gasparotto & Ophélie Neiman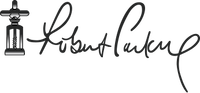 92/100 : Guide Robert Parker Wine Advocate 2016
Inédite 2012
Just slightly less impressive than the 2010, the 2012 Corbières Inedite is the top cuvee of the estate and checks in as 50% Syrah, 35% Grenache and 25% Mourvèdre, all from clay and limestone soils, that was completely destemmed and aged all in larger oak foudre. Crème de cassis, blackberries, peppery herbs and underbrush all flow to a medium to full-bodied, concentrated and gorgeously pure Corbières that has more focus and freshness than most in the vintage. There's certainly no harm in drinking a bottle today, but it will keep nicely for 5-8 years. This was another terrific lineup from the Joyeux family and winemaker Julien Maurs.
Ranked #7 among 76 wines reviewed in Corbières

16/20 : Jancis Robinson
Inédite 2011
50% Grenache (30+ years old), 40% Syrah, 5% Mourvèdre, 5% Carignan (40+ years old) planted on clay-limestone terraces above the Orbieu river in the far north east of the appellation. Old vines' grapes are vinified in tronconic vats, the rest in stainless steel. 18 months élevage. Notably heavy bottles. Mid cherry red with a tinge of charcoal on the finish but lots of Grenache sweetness upfront. Obviously a very ripe vintage. Already very drinkable but a little like a collection of elements rather than a beautiful whole. Though certainly opulent and very sweet for a Corbières.

14/20 | Coup de coeur : Bettane & Desseauve 2016
Inédite 2011
Nez exubérant, fruit épanoui, framboise fraîche, fraise des bois, mûre, notes de violette et d'épices douces, bouche très chaleureuse, charmeuse, avec beaucoup de vivacité en finale.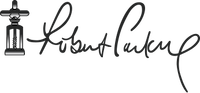 91/100 : Guide Robert Parker Wine Advocate 2015
Inédite 2011
Seeing a slightly different elevage than the 2012, with the aging occurring in a mix of foudre, stainless steel and tronconique tanks, the 2011 Corbieres Inedite offers, again, terrific purity and freshness in its bouquet of black raspberries, dried herbs, licorice and cured meats, even with a touch of graphite. Showing the warmer nature of the vintage in its forward, seductively fruited personality, drink this beauty over the coming 4-5 years.
This was another terrific lineup from the Joyeux family and winemaker Julien Maurs.