Description
The first vintage made in our new vat room in 2015 heralded a change in our winemaking methods since it gave us the opportunity to work with greater precision and small batch parcel selections for the first time. In so doing we rediscovered the individual potential of certain parcels that had previously been vinified together. The Syrah from the 'Vignes René', the last vines planted by René Joyeux (Hubert's grandfather), is one of these. Blended with just a touch of Mourvèdre, it was singled out to create a modern, contemporary Corbières with supple, silky tannins.
Grape Varieties
70% Syrah, 20% Mourvèdre, 10% Grenache noir.
Hand-harvested into small creates mid-september.
Terroir
SYRAH: Vignes René. Lezignan terraces of Quarternary alluvial deposits of red clay and limestone pebbles. MOURVEDRE: Cendrillon. West-facing limestone clay and sandy slopes of the Pech hills.
Maturing
24 months in concrete vats
Tasting Note
Brilliant ruby red. Sumptuous aromas of strawberry and raspberry mingled with subtle notes of blackcurrant and brambly fruit. The mouth is full-bodied, generous, and crisp with well-defined, glossy tannins.
Serving temperature
16 – 18°C
Cellaring
5 years
Distinctions

17/20 : Jancis Robinson Essentielle 2016 (EN)
Very, very roast-beef meaty on the nose. It's like opening the oven when the edges of that sirloin roast have just started to caramelise – if you're a carnivore, this smell would make your mouth water instantly! There's a sharp, earthy, red-fruitiness to the palate that tastes like a mélange of slowly oven-roasted tomatoes and mushrooms, sumac and ras al hanout spices, tamarind and strawberries. And there is leather. And dried thyme. Tannins that have the weathered crevasses of the hands of a man who has worked hard outdoors all his life. A kaleidoscope of fruit, acid, spice, tannin, leaf, earth, that comes together and tells a story.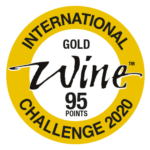 Médaille d'Or | 95/100 : International Wine Challenge 2020
Essentielle 2016 Ripe and rich in style. Flavours of cherry liqueur and pepper with touches of liquorice and plum pudding. Brooding and delicious. Recommend decanting. – Panel Chair: Nick Adams MW | Co-Chair: Peter McCombie MW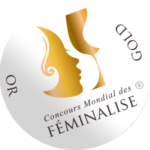 Médaille d'Or : Concours des Féminalise 2019 Essentielle 2016

16.5/20 : Jancis Robinson Classique 2015
Certified organic. Syrah, Mourvèdre, Grenache. Meaty. Savoury, goji berries, plums with a tart skin, slightly herbal and slightly ashy – in a good way. Lifting, intensifying acidity. A bit wild but so fresh and tangy – a strong tamarind flavour with all its earthy tangy citric wonder builds towards the finish. Lovely tannins, as if whittled from a piece of wood. (TC)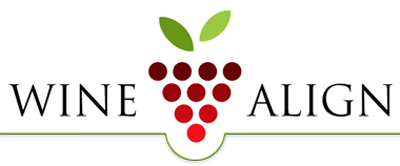 91/100 : Wine Align Classique 2015
Great buy alert! Here's a generous, juicy and rounded syrah, mourvedre and grenache blend with ripe spicy plum jam, a touch of evergreen, rosemary and pepper. It is medium-full bodied, open knit, smooth, warm and sweet-edged, with fine tannin. Some licorice on the finish. Very good to excellent length. Delish! Tasted Nov 2019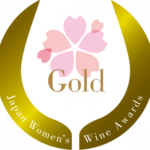 Médaille d'Or : Sakura Japan Women's Wine Award 2018 Classique 2015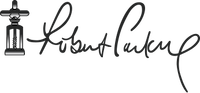 91/100 : Guide Robert Parker Wine Advocate 2016
Classique 2014 The second wine of the estate, the 2014 Corbieres Classique offers lots of mulberry, cedary spice and peppery herbs to go with a medium-bodied, impeccably balanced feel on the palate. Made from Syrah, Mourvèdre and Grenache that was raised in foudre and concrete, this elegant, fresh and classic Corbières should drink nicely on release and keep for 4-5 years. This was another terrific lineup from the Joyeux family and winemaker Julien Maurs.

16/20 : Jancis Robinson Classique 2014
Certified organic. Grenache, Syrah, Mourvèdre. Raw, thick, intensely fruity nose. Packed with juicy, ripe red fruit. Fiery heat – as if there was a bit of chilli sliced into all that fruit. Dry, supple tannins. All the roar and sunshine of Corbières but without its sometime surliness. Threaded with garrigue, dried rosemary. Wonderful pure expression of Corbières. (TC)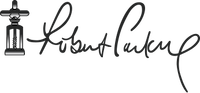 90/100 : Guide Robert Parker Wine Advocate 2016
Classique 2013 The 2013 Corbières Classique is hidden gem that offers beautiful notes of ripe dark fruits, creamy licorice and spice in a fruit forward, layered, medium-bodied style that's just hard to resist. Made from 40% Syrah, 30% Grenache and 30% Carignan that was aged in large foudre, it will be on knockout mid-week drinker to buy by the case for drinking over the coming 3-4 years.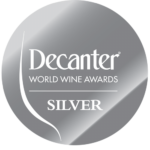 Médaille d'Argent | 90 pts : Decanter World Wine Awards 2016
Classique 2013 40% Syrah, 30% Grenache, 30% Carignan. Sweet, ripe attack with plenty of black pepper, herbal notes, molasses and black fruit. Pleasantly chewy with an accessible palate and good length.