Description
Premier millésime élaboré dans la nouvelle cuverie, 2015 marqua un changement dans les processus de vinification du domaine puisqu'il nous donna l'opportunité de travailler avec plus de précision et de réaliser pour la première fois des vinifications parcellaires. C'est ainsi que nous avons redécouvert le potentiel individuel de certaines parcelles vinifiées ensemble jusque-là. La Syrah des Vignes René, dernières vignes plantées par René Joyeux (grand père d'Hubert) est l'une d'entre elles. Associée à une touche de Mourvèdre, elle fut privilégiée afin de produire un Corbières moderne et contemporain aux tannins souples et soyeux.
Cépages
Syrah, Mourvèdre, Grenache
Sol
SYRAH : Vignes René. Terrasses de Lézignan, terroir d'alluvions du Quaternaire faites d'argile rouge et de galets roulés calcaires. MOURVEDRE : Vignes Cendrillon. Côteaux du Pech, exposés à l'ouest. Sables argilo-calcaires.
Dégustation
Robe rubis éclatant. Le nez est riche, gourmand et fruité mêlant les arômes de fraise et framboise avec de subtiles notes de cassis et petites baies noires. La bouche est ample, généreuse, croquante avec des tannins présents et bien fondus.
Distinction

17/20 : Jancis Robinson
Essentielle 2016
(EN) Very, very roast-beef meaty on the nose. It's like opening the oven when the edges of that sirloin roast have just started to caramelise – if you're a carnivore, this smell would make your mouth water instantly! There's a sharp, earthy, red-fruitiness to the palate that tastes like a mélange of slowly oven-roasted tomatoes and mushrooms, sumac and ras al hanout spices, tamarind and strawberries. And there is leather. And dried thyme. Tannins that have the weathered crevasses of the hands of a man who has worked hard outdoors all his life. A kaleidoscope of fruit, acid, spice, tannin, leaf, earth, that comes together and tells a story.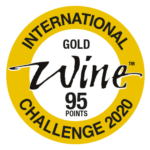 Médaille d'Or | 95/100 : International Wine Challenge 2020
Essentielle 2016
Ripe and rich in style. Flavours of cherry liqueur and pepper with touches of liquorice and plum pudding. Brooding and delicious. Recommend decanting. – Panel Chair: Nick Adams MW | Co-Chair: Peter McCombie MW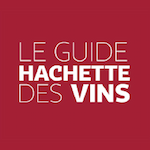 1 étoile | Vin très réussi : Guide Hachette 2020
Essentielle 2016
Drapé d'une robe rubis, ce 2016 –assemblage syrah–mourvèdre issu de jeunes vignes– dévoile un nez friand de cassis frais et de violette. D'abord rond, il offre une chair concentrée aux flaveurs fruitées et épicées, avant de se resserrer sous l'effet de tanins encore fermes. L'élégance de l'ensemble n'en est en rien affectée; ce n'est là que le signe d'une bonne perspective de garde.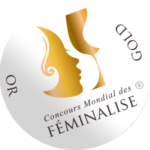 Médaille d'Or : Concours des Féminalise 2019
Essentielle 2016

16.5/20 : Jancis Robinson
Classique 2015
Certified organic. Syrah, Mourvèdre, Grenache.
Meaty. Savoury, goji berries, plums with a tart skin, slightly herbal and slightly ashy – in a good way. Lifting, intensifying acidity. A bit wild but so fresh and tangy – a strong tamarind flavour with all its earthy tangy citric wonder builds towards the finish. Lovely tannins, as if whittled from a piece of wood. (TC)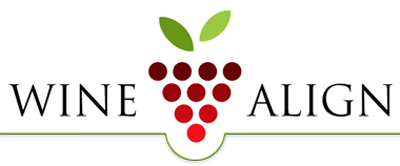 91/100 : Wine Align
Classique 2015
Great buy alert! Here's a generous, juicy and rounded syrah, mourvedre and grenache blend with ripe spicy plum jam, a touch of evergreen, rosemary and pepper. It is medium-full bodied, open knit, smooth, warm and sweet-edged, with fine tannin. Some licorice on the finish. Very good to excellent length. Delish! Tasted Nov 2019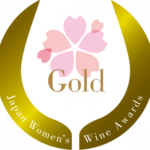 Médaille d'Or : Sakura Japan Women's Wine Award 2018
Classique 2015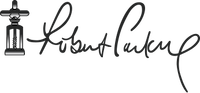 89-91/100 : Guide Robert Parker Wine Advocate 2016
Classique 2014
The second wine of the estate, the 2014 Corbieres Classique offers lots of mulberry, cedary spice and peppery herbs to go with a medium-bodied, impeccably balanced feel on the palate. Made from Syrah, Mourvèdre and Grenache that was raised in foudre and concrete, this elegant, fresh and classic Corbières should drink nicely on release and keep for 4-5 years. This was another terrific lineup from the Joyeux family and winemaker Julien Maurs.

16/20 : Jancis Robinson
Classique 2014
Certified organic. Grenache, Syrah, Mourvèdre.
Raw, thick, intensely fruity nose. Packed with juicy, ripe red fruit. Fiery heat – as if there was a bit of chilli sliced into all that fruit. Dry, supple tannins. All the roar and sunshine of Corbières but without its sometime surliness. Threaded with garrigue, dried rosemary. Wonderful pure expression of Corbières. (TC)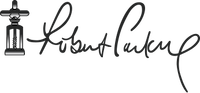 90/100 : Guide Robert Parker Wine Advocate 2016
Classique 2013
The 2013 Corbières Classique is hidden gem that offers beautiful notes of ripe dark fruits, creamy licorice and spice in a fruit forward, layered, medium-bodied style that's just hard to resist. Made from 40% Syrah, 30% Grenache and 30% Carignan that was aged in large foudre, it will be on knockout mid-week drinker to buy by the case for drinking over the coming 3-4 years.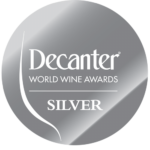 Médaille d'Argent | 90 pts : Decanter World Wine Awards 2016
Classique 2013
40% Syrah, 30% Grenache, 30% Carignan. Sweet, ripe attack with plenty of black pepper, herbal notes, molasses and black fruit. Pleasantly chewy with an accessible palate and good length.